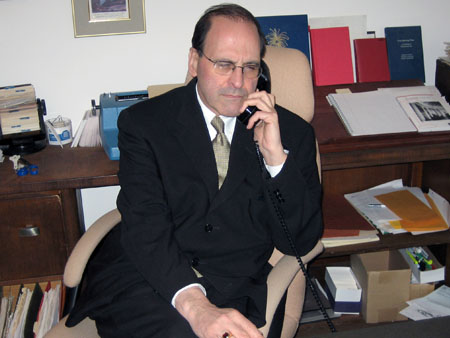 Contact Us
Feel free to write, call or email Frank J. Ciano and
his associates using the following contact information:
Frank J. Ciano
230 Monsignor O'Brien Highway
Cambridge, MA 0214
Phone: 1-617-354-9400
Email:
frankiecboy@aol.com
Frequently Asked Legal Questions:

A. When do I call my lawyer?
You should call your lawyer right away. As soon as you are able, you should meet with your lawyer and bring with you all the paperwork as noted on our online checklist form.

B. What will the attorney charge?
Initial consultations are usualyl free of charge and will be followed by a contingent fee agreement. The attorney is paid only if he.she recovers money for you.

C. Who will take care of the paperwork?
Your attorney will monitor the case and claim and handle all of the paperwork.

D. Will my insurance company deal with me fairly?
Insurance companies are geared to process claims as quickly and inexpensively as possible. Consult your attorney before agreeing to anything.

E. Should I give a recorded statement to my insurance company?
You should consult with your attorney before signing or saying anything after the accident.

F. What will my claim be worth?
This depends on your injury, your medical bills, your lost wages and how the accident happened.

Copyright © Frank Ciano 2016
• Write down what you see damaged on each car.
• What Police Deptartment is at the accident scene? City, town, M.D.C. or State?
• See a doctor or go to the hospital if injured and then list the names of the doctors and hospitals seen.
• Contact your attorney.
• Obtain estimate of the damage to your car.
• Take pictures of the damage and your injury.

Important: See your attorney to fill out operators report to be filed with the Police, Registry and Insurance Companies.