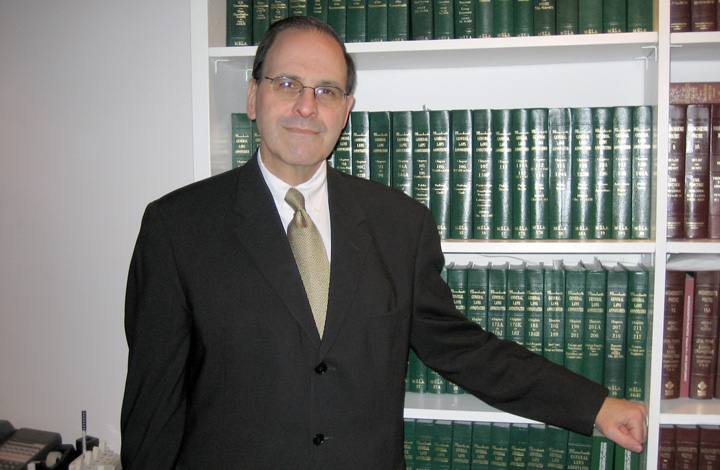 What is an Auto Accident Claim?

When a person is injured or his/her property damaged by a car, he/she is entitled to certain benefits. By requesting these benefits th person makes what is called an automobile accident claim.

These benefits and related claims flow from the Automobile Insurance Law of Massachusetts. Automobile insurance is regulated by the Commissioner of Insurance and enforced by the Courts of Massachusetts.

Since 1927, Massachusetts drivers have been required to purchase insurance to cover any and all persons injured, or property damaged by a car.

All cars registered in Massachusetts must possess proof of insurance coverage. It is a criminal offense, punishable by imprisonment, to drive a car registered in Massachusetts without insurance.

Unfortunately not all states require car insurance. This sometimes presents a problem for Massachusetts drivers involved in an accident with uninsured drivers from other states (your attorney can help).

More than one claim may be made and against more than one company.

What is No Fault Insurance?
No fault insurance us the payment of medical bills and lost wages irrespective of fault.

Prior to 1970, great numbers of automobile claims were made and settled for less than $500. This prompted the insurance companies of Massachusetts to ask the State Legislature to limit such claims. Concentrated and intensive lobbying resulted with insurance companies on one side and attorneys on the other. Attorneys of Massachusetts argued that limiting claims would violate the due process rights of citizens of the Commonwealth of Massachusetts. In 1970, after much debate a compromise was reached which has remained substantially the same to this day. That compromise is called "No Fault Insurance" and it provides for payment of medical bills and lost wages up to $2,000, no matter who is to blame (up to $8,000 is available in some cases). This is known as the Personal Injury Protection benefit, (P.I.P.).

However, in exchange for this benefit, claims due to the negligence of others cannot be put into suit unless he claims are "serious". The 'No Fault' compromise reached defined "serious" as an injury that results in medical bills above $500. This was increased to $2,000 effective for injuries after January 1, 1989.

It should be understood that injury claims might also be brought, in cases of a broken bone or fracture, death, loss of sight, hearing, limbs and/or permanent scarring and/or disfigurement. In these cases the amount of medical bills are only considered for settlement evaluations.

Therefore, in order to bring suit against a careless individual for money damages due to injury, you must incur medical bills over $2,000 or come within the other exceptions to the 'No Fault' Law. The present 'No Fault' compromise defines "serious" as follows:

1. Medical bills over $2,000 (effective 1/1/99) or,
2. Injuries that result in a broken bone or fracture, death, loss of sight, hearing, limbs and/or permanent scarring and/or disfigurement.

Benefits Available
As I have mentioned, the State's Commissioner of Insurance regulates the insurance industry. Therefore, every policy of insurance made available to consumers must first be reviewed and approved by the Commissioner of Insurance. This results in standardized and/or compulsory policies of insurance.

Every Massachusetts insurance policy must provide the following benefits:

* Property damage coverage to others and to you optionally.
* Personal Injury coverage to others.
* Uninsured coverage (underinsured coverage) to you and related members of your household.
* Personal Injury Protection (P.I.P.) to you, passengers of your car and injured pedestrians. (Now optional)
* Coverage for you, from claims of others.

Additional insurance coverages are available including medical coverage that is optional at additional cost. This information only outlines and deals with more frequently asked question. It does not provide an exhaustive and detailed treatment of this topic. (Please consult your attorney for further explanations and review of your benefits.)

As I mentioned P.I.P. coverage was first established in response to, and as part of the 'No Fault' Auto Insurance Law of 1970.

Wages lost and your insurance company under P.I.P will pay medical bills to you. Your insurance company requires completion of the P.I.P. insurance form and presentation of medical bills, supporting records, medical reports, and/or lost wage verification. Before the payments will be made. However, under the present law, your insurance company will only pay $2,000 in benefits and in some cases, a maximum of $8,000 can apply.

This recent change of law concerning payment of medical bills received much notoriety and has left many people believing, in all cases, insurance companies will pay up to $8,000 of medical bills. This is entirely not accurate.

The law in effect as of September 1990 is:

In all cases, P.I.P. coverage for payment of medical bills and lost wages will be paid up to $2,000. when no health insurance is available to pay medical bills or upon proof that the health insurance company refuses to pay medical bills, your automobile insurance company should pay medical bills and/or lost wages up to $8,000.

How to Obtain Benefits
The required paperwork should be done with your attorney. To obtain the benefits your attorney would proceed as follows: (please note, it's very important to contact your attorney immediately after the accident.)

A. Give notice of the accident to the insurance company involved. This may be done by telephone or by sending a copy of the accident report to the insurance company. The accident report must also be sent to the Registry of Motor Vehicles and to the local police in the city where the accident occurred.

B. The notice of the accident should result in insurance forms being sent to you or your attorney. One such form is a long yellow form and this is the Personal Injury Form. This P.I.P. Form will request information that you and you attorney must provide in order to obtain payment of lost wages and medical bills. The P.I.P. Form must be carefully prepared because it opens the door to the payment of between $2000 and $8000 of benefits, as I mentioned before. Once this form is completed it is mailed to your insurance company.

C. Medical Bill, records, and reports must be collected by you and sent to your attorney. Your attorney will then send them to your insurance company for payment, Insurance companies will only pay medical bills related to and caused by the accident. However, when you or your attorney give the insurance company the medical bills with proof the bill is related to and caused by the accident, your insurance company is required to make payment within 30 days, unless an investigation is necessary. You, the doctor, the hospital, and/or medical provider may sue when an insurance company fails to make medical payments in 30 days the insurance company. Fees and costs in that suit may be paid by the insurance company. This penalty is intended to encourage quick payment of medical bills.

D. To obtain payments for damage to your car or other property you and your attorney must send a repair estimate to the insurance company. The insurance company will view the estimate and negotiate a settlement with you directly, your attorney or the person you choose to fix the car or property. In the event the cost to repair the car or property us greater than the value of the car, you will be offered the value of the car. This is a point for negotiation as the insurance company wishes to pay you as little as they can justify.

Prior to accepting any offers, obtain an opinion as to the fair value of your car or property. This may be done by consulting with your local car dealer, bank, wants ads or newspaper. Any and all other benefits available will be determined by the insurance you purchased. Your insurance coverage should be reviewed preferably with your insurance agent and attorney to see if other benefits were purchased such as:

* Loss of use, which would allow you rental car at your insurance company's expense.
* Additional medical benefits, injury or "Med" pay.

Any benefits available to you may be obtained by:

1. notifying the insurance company of the accident;
2. obtaining and filling out required forms;
3. sending the documentation to support your losses or injuries;

(Your attorney should review all of the above.)

Attorney's role, fees, and function

ROLE

A. Review the facts of the accident
B. Assist you in presenting the facts (your accident report) in a way most beneficial to you.
C. Prepare and/or review all paperwork
D. Review your insurance.
E. Evaluate your claim(s).
F. Negotiate with the insurance companies.
G. Obtain all benefits and monies due you.
H. Act for you and in your behalf.

FEES
A Contingent fee of one-third plus expenses will be charged on the condition a recovery or you obtain settlement. The fee is only earned when you recover a settlement or verdict. The attorney's function is to handle the claim and pursue the person responsible for the accident.

Overview of the Automobile Accident
For example, an automobile accident causes property damage to the car and injury. The car must be taken to a body shop to be viewed. Your body shop will tell you whether or not the car can be fixed and at the appropriate price. Your body shop may deal with and negotiate a price with the insurance company so that the car can be fixed. In the event that the price to fix the car is greater than the value of the car, you must work out a fair settlement value with the insurance company. You should accept no settlement without the assistance of counsel.

If you are injured you should see a doctor. Do not wait when injured. See your doctor or go to the local emergency room. Remember, your automobile insurance company will pay medical bills. You should visit with your attorney and follow the checklist we will provide for you. Should injuries persist you should continue treatment with your doctor. Failure to "treat" will be viewed as a non-injury. When your doctor has stated you are "all better" and you feel better, your claim for injury may be settled. The value of an injury claim is related to the amount of medical bills, wages lost, total or partial disability, scarring, losses of function and any permanent losses or impairments. In the event a settlement cannot be reached a lawsuit should be brought against the person who is responsible for the accident. The lawsuit or settlement will reimburse you for your pain, suffering and other losses not previously paid to you.
---
Legal Disclaimer
This Web site is to be used for information only and does not and is not intended in any way to be legal advice. You should always consult with a licensed attorney before making any legal decision. Viewing this Web site does not constitute a legal relationship between yourself and Attorney Frank Ciano.
---